Protecting people and preventing cross-contamination are elementary requirements in the production of active ingredients and drugs in powder or tablet form. With the flexible Flecotec system, you can meet both challenges reliably, quickly and economically.
So simple, so good: the Flecotec system
Essentially, the Flecotec system produced in accordance with DIN EN ISO 15378 is based on a type of zipper process. This makes its handling wonderfully simple. Nevertheless, it achieves the stringent containment level requirements OEB 5.
Docking
Whether insulator, adapter or bag - Flecotec products have a well-thought-out zip system that, on the one hand, closes them securely and, on the other, allows a second Flecotec component to be docked.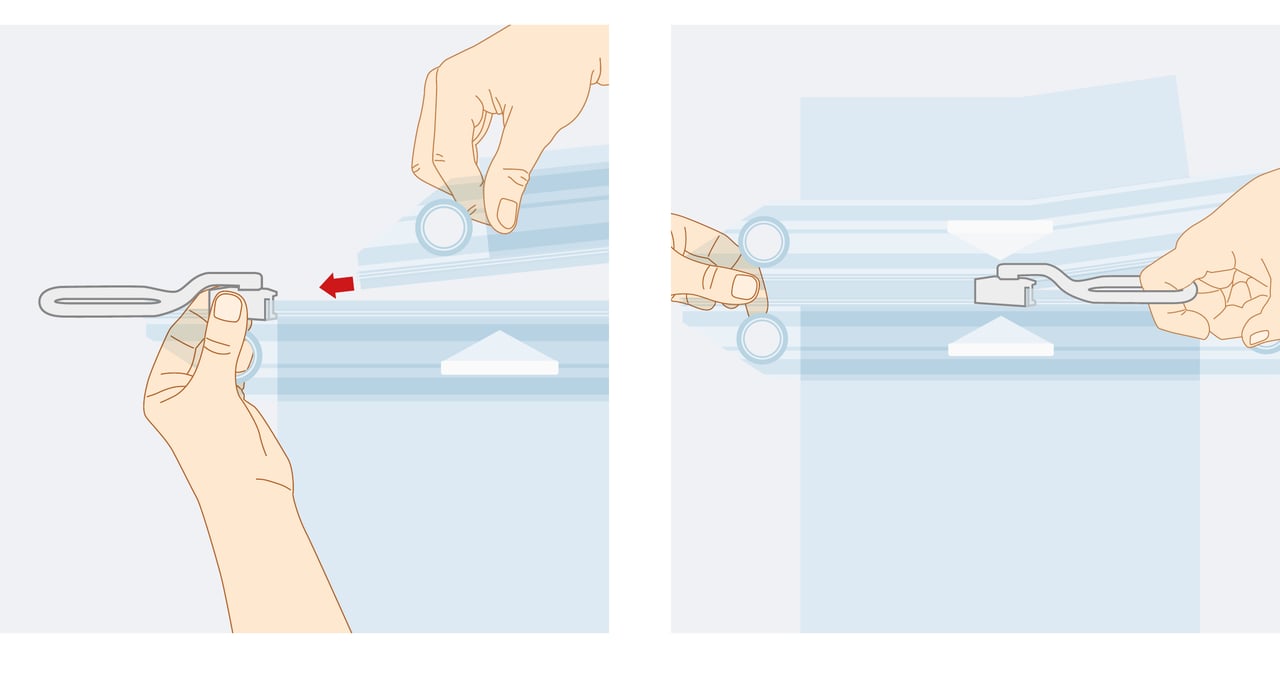 Open and connect
Only when two Flecotec components are coupled can their zip systems be pulled apart and connected end-to-end, allowing solids to be transferred under closed conditions.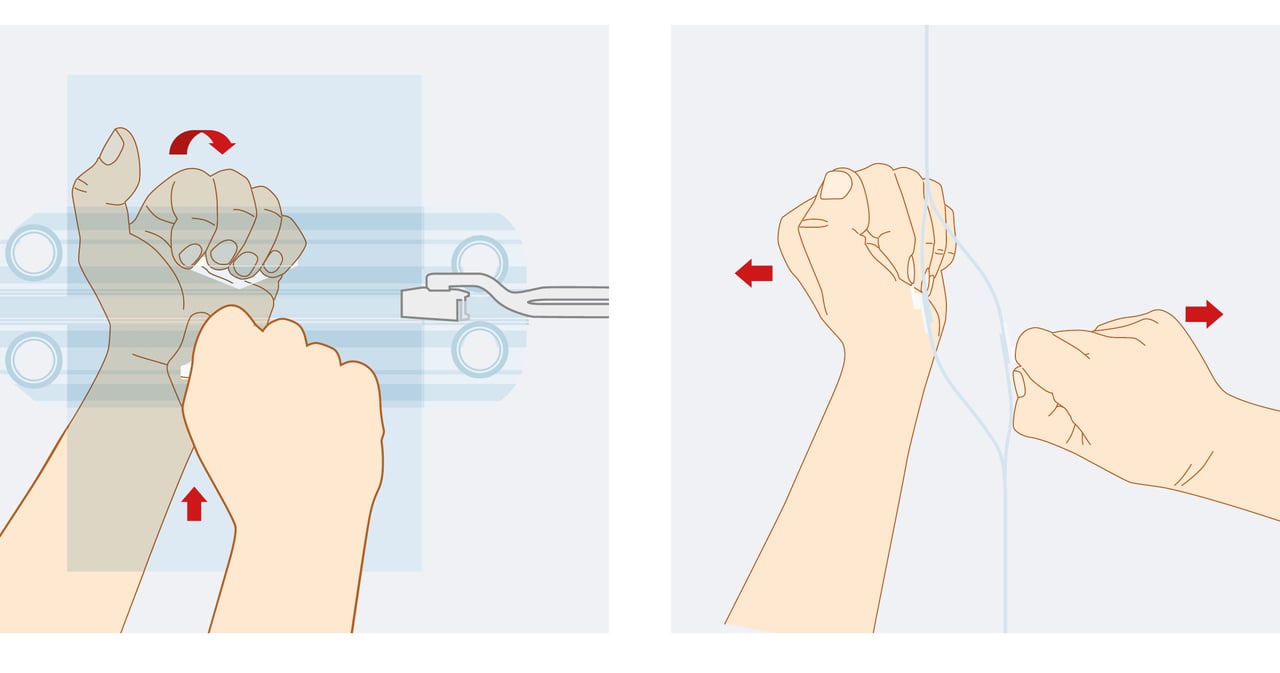 Close and undock
To undock, the slider is simply pulled back. In the process, both Flecotec components are closed again automatically. Completely safe and error-free.
A suitable containment solution for every process step
The Flecotec system offers a wide range of different products. This gives you a safe and economical single-use solution for every containment task in API and (bio)pharmaceutical production - from sampling the incoming raw material to handling the final product.
A system that pays off
Perfect protection against contamination
Protects people from toxic substances and prevents cross-contamination with raw materials and active ingredients.
Saves time and money
Works easily and quickly. Minimizes both cleaning effort and the need for protective clothing.
Certifications remain
The Flecotec system is a secondary interface.
Flexibly customizable
The products are compatible with standard LDPE containers and connection diameters. Individual adjustments are possible.
More sustainable than stainless steel
The overall eco-balance of our plastic disposables is better than that of comparable stainless steel containment solutions. For disposal, they are burned and provide energy.
The proof of the pudding is in the eating: Order sample package now!
Would you like to take a closer look at the form and function of our Flecotec containment system? With pleasure. However, for this, we need a few details from you. After all, it's all about absolute safety, and everything has to fit.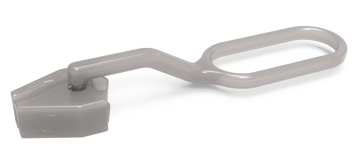 Strong pieces: the Flecotec system components
A system is only easy to use and error-free if all its parts are well thought out and polished down to the last detail. As a developer and manufacturer, we make sure of it. In addition, a small number of individual parts helps. That is why our Flecotec system basically consists only of protective sleeves and connectors.
Protective covers: Flecozip bags and Flecofilm film
We have developed our Flecofilm film specifically for applications in the (bio)pharmaceutical, fine chemical, food and cosmetics industries. They are available as highly transparent MonoLayer and electrically conductive DoubleLayer. Welded into bags or other products, it guarantees that products come into contact only with pure polyethylene.
All Flecofilm pharmaceutical films are FDA compliant and tested according to:
Regulation (EU) No. 10/2011 (on plastic materials and articles intended to come into contact with food).
USP <661>
USP <87>; Cytotoxicity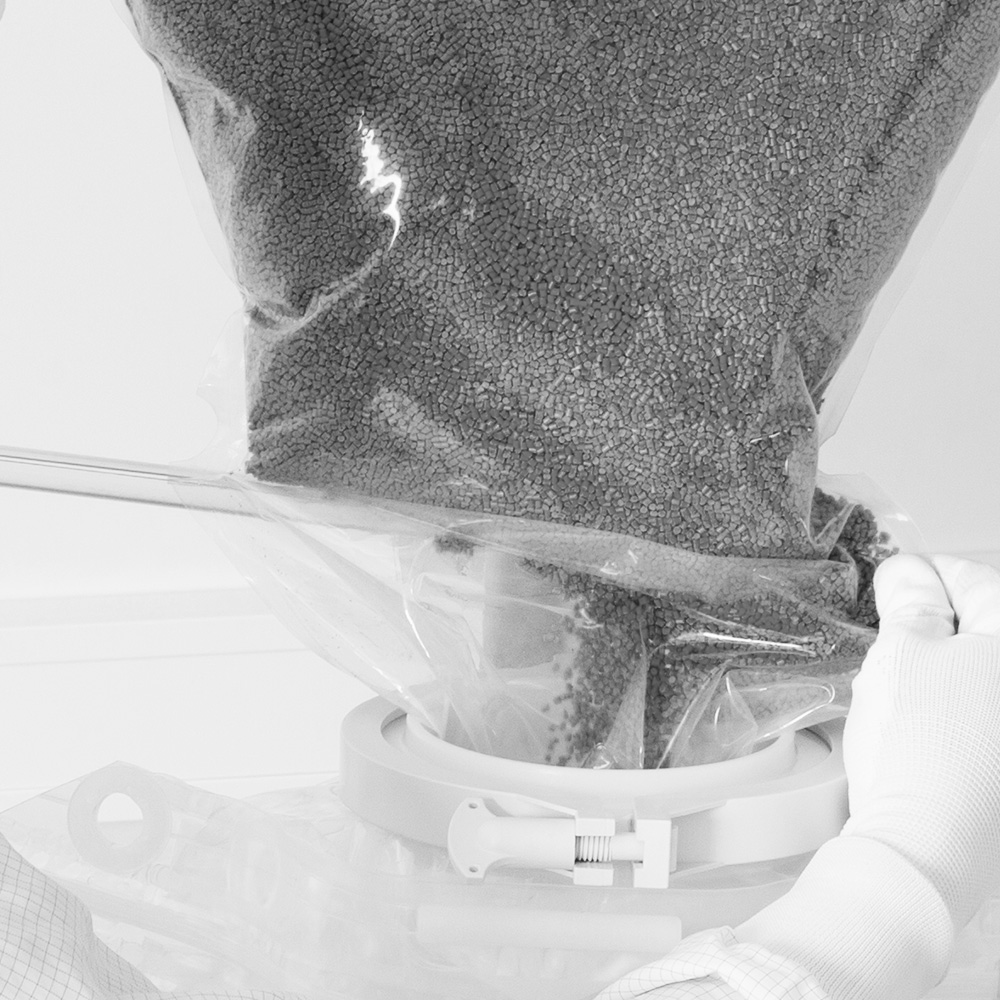 We manufacture our bags in clean room class ISO 7 from Flecofilm and welded Flecozip connector. Therefore, they are ideal as a primary or secondary packaging material and for contamination-free filling of solid or semi-solid materials such as API, granules, tablets, and capsules, as well as medical items such as cartridges and filters and tubing. They come in sizes ranging from a few litres to several 100 litres. However, depending on the requirements, we also manufacture them according to customer-specific specifications and with a welded-on Flecotric Tri-Clamp connection.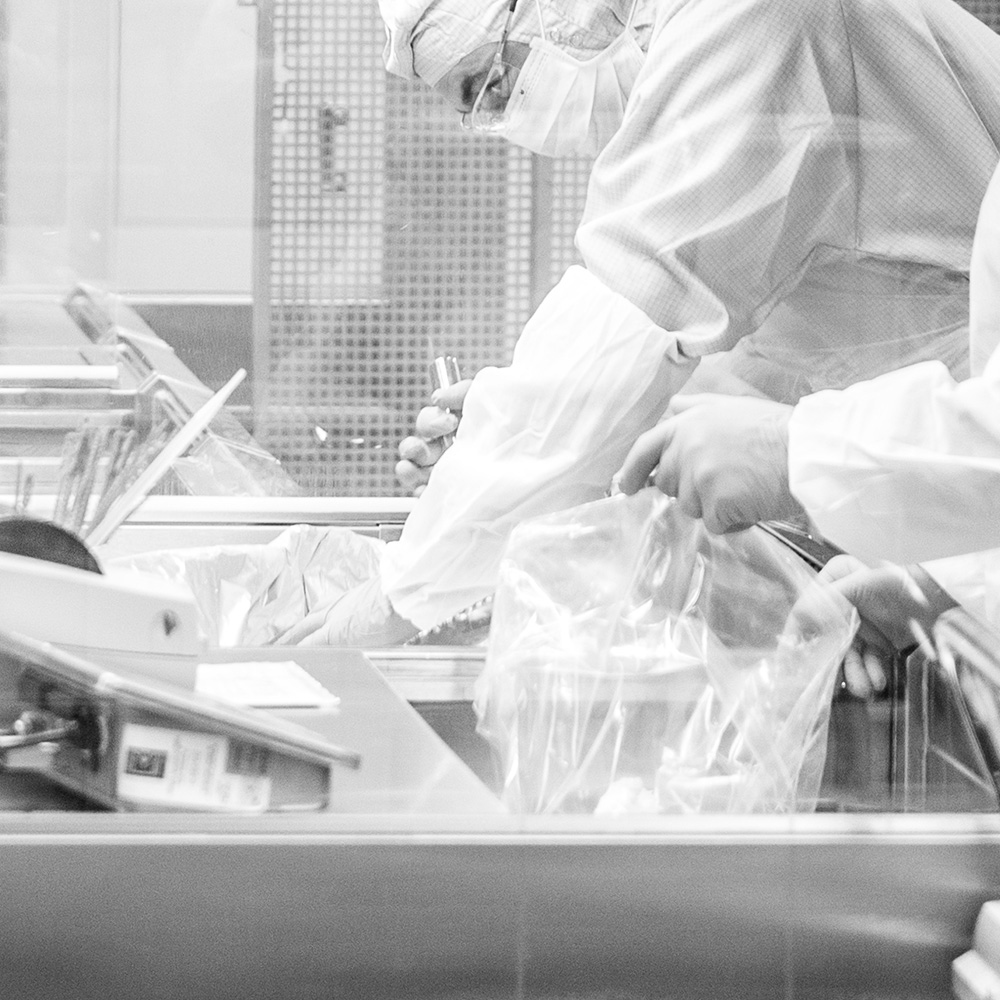 Fixed connection: Flecozip, Slider and Flecotric Tri-Clamp
The key to the Flecotec system is the slider. By sliding, it connects the Flecozip interfaces almost inseparably. After a successful filling or decanting process, the slider is retracted, closing the opened containments and separating them from each other at the same time.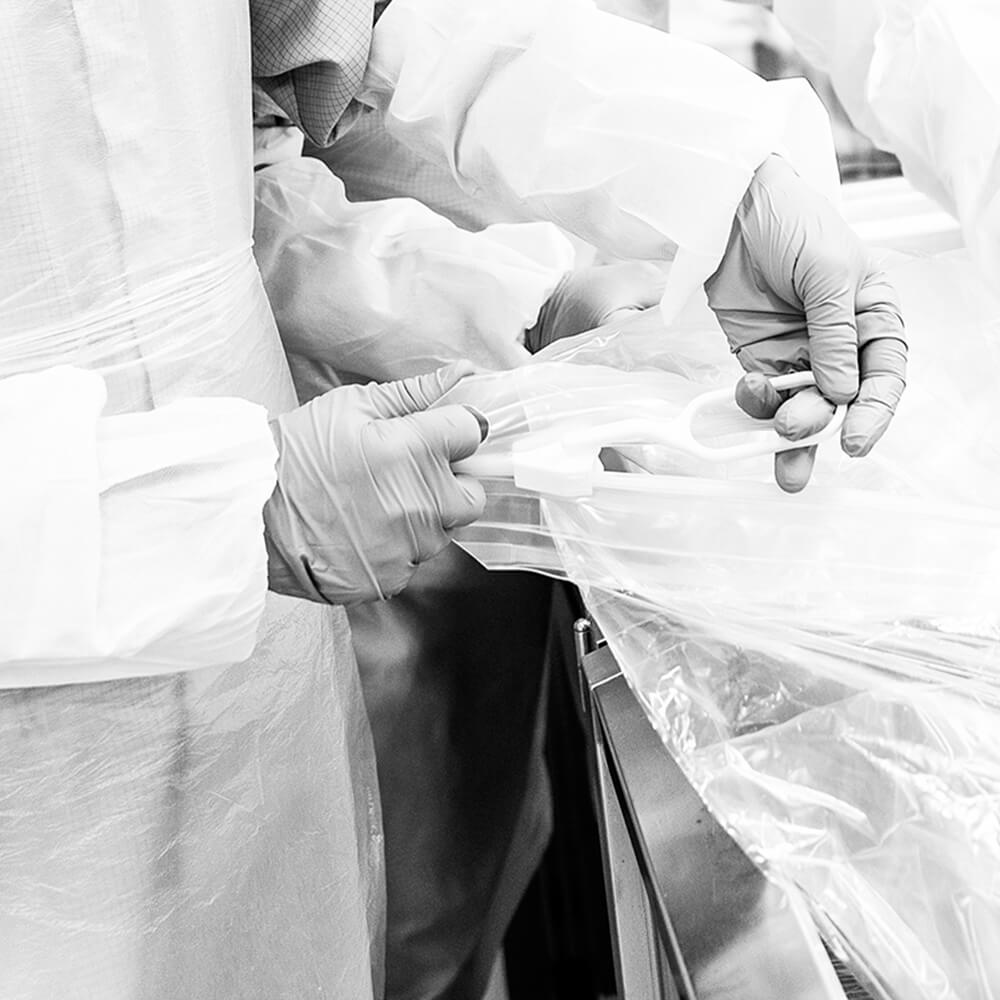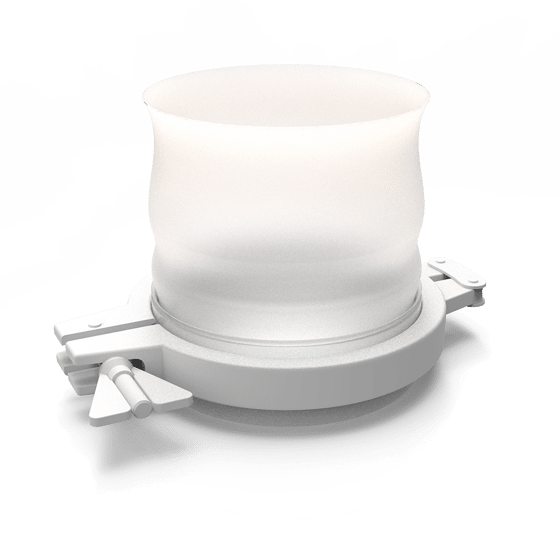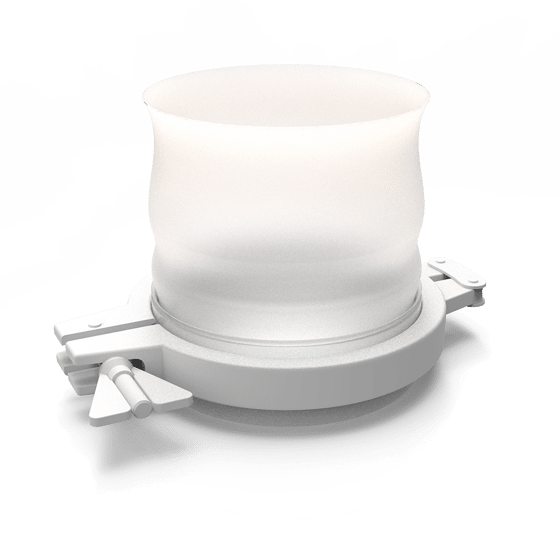 Our flexible Flecotric enables easy and secure tri-clamp connection of process units and Flecozip bags. Time-consuming cleaning processes are eliminated, as is their validation work and complex assembly. Flecotric is available for the most common connection diameters and different film thicknesses.
Extra speed with Flecotec QuickTric
Mount and twist and it's connected – with the new Flecotec QuickTric, you can build tri-clamp interfaces faster and easier than ever before. Its built-in bayonet coupling eliminates the awkward connection and disconnection process with a standard tri-clamp and prevents seals from slipping out of place. This is particularly beneficial if multiple powder bags need to be added to the process one after another. See for yourself:
The many advantages of QuickTric
Extremely easy connection
The QuickTric can be film-wrapped directly or fitted to containers with a standard tri-clamp flange.
Smooth flow
The clear cross-section allows material to flow from one container to the other quickly and smoothly.
Completely sealed
The gasket of the QuickTric is pre-installed, so it cannot slip out of place or fall into the process area during the connection process. Gasket wear is not a concern either.
Modular expansions
It can be combined with a Flecozip secondary interface to create a reversible, zone-compliant and sealed containment interface. An upgrade to meet the highest standards.
Suitable for sterilisation
The QuickTric is suitable for gamma ray sterilisation, for peace of mind every time.
Customisable models
Flecotec QuickTric is available as a complete system or as individual components. It is available as a 100% PE plastic model or as a hybrid model consisting of stainless steel components and a PE plastic bag.
Close
Send us your request
Thank you for contacting us. How can we help you?
Close
Send us your request
Thank you for contacting us. How can we help you?
Close
The perfect solution for your application
Tell us your challenge. We will advise you in detail about the possibilities and find the optimal solution.